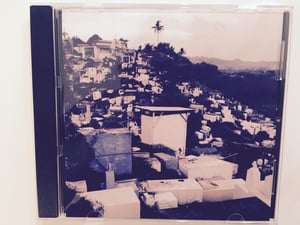 $

7.00 - On Sale
Many moons after our debut album "Habitat 67" was unveiled to the universe, we offer our newest recording "Set the Controls for the Heart of the Slums". 4 songs of the finest post rock/post hardcore/other you will hear in this galaxy. Released on June 14/2016 by the objectively amazing team at Dullest Records. You can check them out here: https://dullestrecords.bandcamp.com/
Reviews:
"Fans of the band's early works will not see this auditory 180 coming and will be even more surprised by how well the band pulls it off. The record sounds like a marriage between Young Mountain-era This Will Destroy You and Downward is Heavenward-era Hum." --http://newnoisemagazine.com/review-seven-nines-tens-controls-heart-slums/#
"beautifully tangible enough to be worth seizing for yourself." -http://thepermanentrainpress.com/post/146121781044/seven-nines-and-tens-releases-new-ep
***Please contact us at sevenninesandtens@gmail.com if you have any shipping fee inquiries. We will see if we can work something out for you.